GCC Keynote Announced
As a Golden Council member and Trustee Emeritus, Stephens will describe how joining Delta Sigma Pi, together with several other life decisions along the way, led him to find significant success in business, personal relations, and philanthropic service.  These experiences also had a deeper influence and ultimately led Stephens to a profound understanding of humanity and our life journeys prompting him to do something that matters.
Eddie Stephens has been actively involved with Delta Sigma Pi since 1991.  In addition to numerous collegiate offices, Eddie has served the Fraternity in a number of roles including District Director, Regional Vice President, National Committee Member and President and Chair of the Leadership Foundation.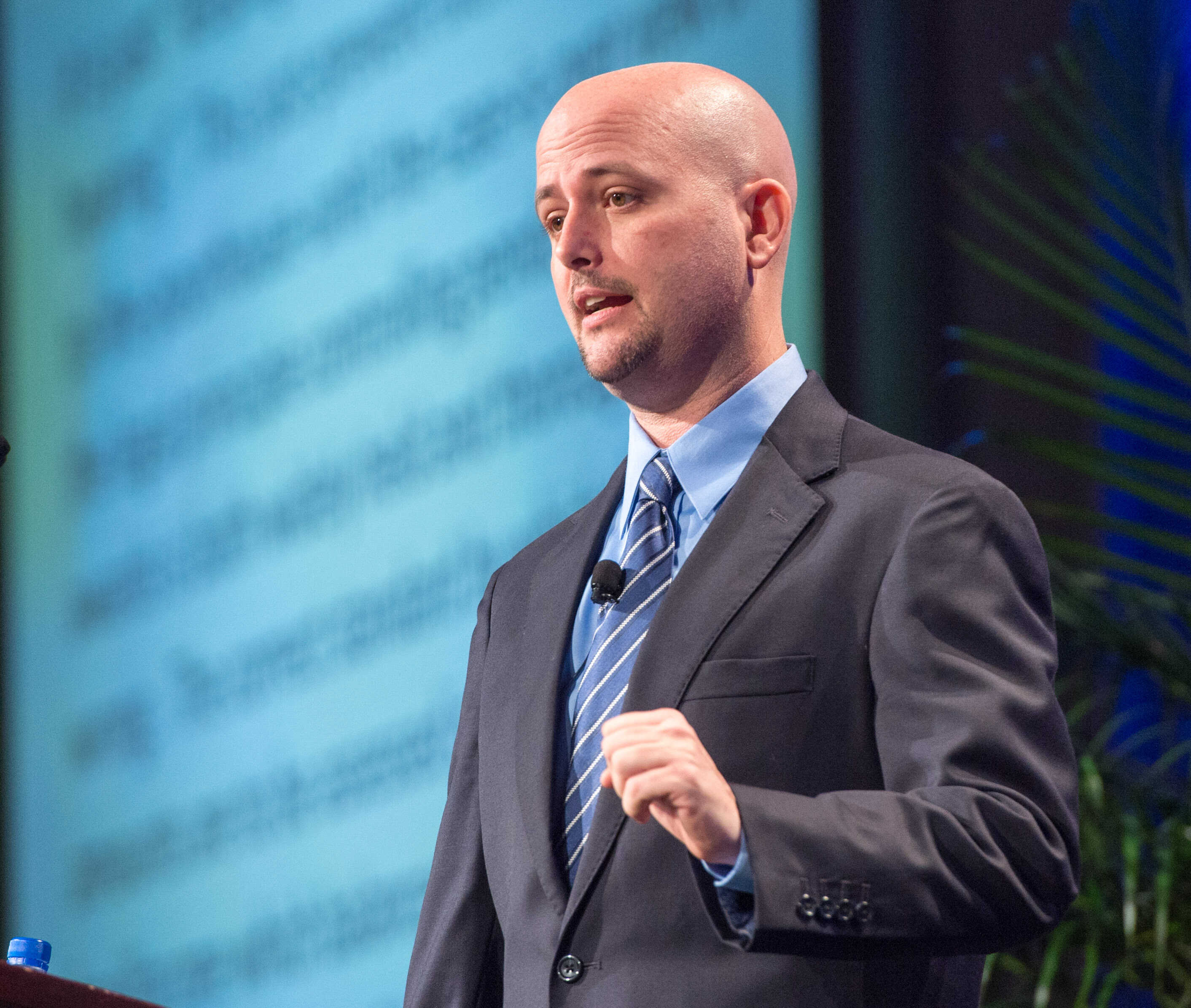 Professionally, Eddie is an equity partner in the Florida law firm, Ward Damon, PL, where he leads the family law department and manages community relations for the firm.  Eddie is a Board Certified Family Law Attorney who specializes in high-conflict matrimonial law.  He has earned the AV® Preeminent™ Peer Review Rating by Martindale-Hubbell, a professional rating indicating the highest ethical standards and professional ability, and has been selected for inclusion in Best Lawyers in America®, a peer-review publication recognizing the top 4% of attorneys in the country.
In addition to practicing family law, Eddie is an author, lecturer, and community leader who supports a number of local civic and charitable organizations including Leadership Palm Beach County, Boy Scouts of America, Big Dog Ranch Rescue and Peggy Adams Animal Rescue League.  His hobbies include cooking, yoga, camping and spending time with his family.  Eddie is happily married to Jacquie and has two children, Christopher and Matthew, and they all call Palm Beach, Florida home.